About & Contact
.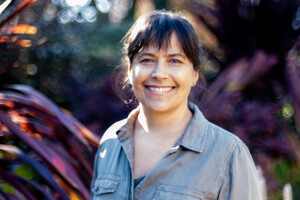 Contact:
I'm looking forward to assisting you!
You can call me at 415/846-0190
or send email to:
ellyn (dot) shea (at) sbcglobal (dot) net
photos by Michelle Kilfeather
About:
I grew up around plants – my grandfather's greenhouse and veggie garden, the woods out back, the family houseplants.  I spent summers among plants, rocks, reptiles and the stars. I took all this nature for granted, until I began my working life indoors.  My eyes started drifting from the paperwork on my desk to the office plants – philodendron and ivy. They changed a little every day – fascinating! I dreamed of one day learning all the names of plants and curing all the sick ones (Still an on-going life project…)
After traveling and teaching English abroad, I settled in San Francisco. Determined to learn all I could about plants, I started volunteering at the San Francisco Botanical Gardens. I then got a job with a landscaping firm, while attending horticulture classes at City College of San Francisco. In 1999 I joined Friends of the Urban Forest (FUF) as a Planting Manager. Later I became the director of the FUF Tree Care program and ISA Certified Arborist #WE-5476A. I trained hundreds of volunteers in planting and pruning, and advised thousands of citizens on tree and horticultural issues.
After 8 years at Friends of the Urban Forest, I joined the private sector. For 7 years, I worked for Tree Management Experts, an arboricultural consulting firm in San Francisco.  I now work for myself as a consulting arborist and horticulturalist.
I enjoy finding solutions to horticultural problems and look forward to assisting you with yours!
Ellyn Shea, dba Garden Guidance LLC
(also check out: www.ellynmargretmusic.com)